Together We Are HARCH!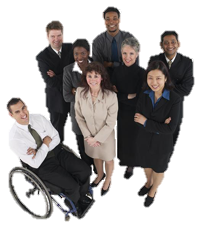 HARCH is an organization dedicated to family style living for elderly and disabled adults. We strive to encourage and promote the best practices and the highest possible standards within the Assisted Living Industry by providing education, training and networking. In addition, HARCH seeks to promote area Assisted Living Facilities and encourages member participation in HARCH.
Our membership represents a dedicated group of professionals who have willingly accepted the responsibility of caring for individuals who can no longer live independently due to frailty, illness or dementia. Residential care homes typically are small and personal, accommodating between 3 and 16 residents. These homes are located primarily in residential neighborhoods and offer an affordable alternative to nursing homes or large assisted living facilities.
Most residential care homes are independently owned and operated. Many owners are actively involved in direct management of their care giving personnel. Care is delivered on a 24-hour, continuous schedule. HARCH members enjoy an advocacy gained through caring for others.
HARCH promotes licensure through the Texas Department of Human Services for its membership. Each facility is surveyed for Life Safety standards as well as health, operational and management concerns.